Location:
"Capturing God" by Rico Tice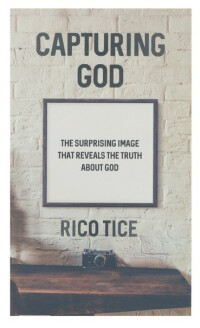 "Extraordinary. His best book yet."
~Michael Horton
"This book is brief but packs a punch. I will encourage our congregation to purchase two copies; one to keep and one to give to a skeptic or a seeker."
~Alistair Begg
"Ever read a book so gripping you can't put it down? This is one of them."
~Becky Manley Pippert
"A book that will fascinate you."
~Terry Virgo
This fall's free book giveaway
We are excited to announce the next book giveaway at Southern Oaks Baptist Church. Starting in October, we will make available free copies of Rico Tice's book, "Capturing God: The Surprising Image that Reveals the Truth about God." You are welcome to take a copy at any of our worship services during the month for personal use. But we want you to considering doing even more than that...