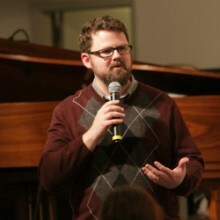 Dr. Brandon Holiski
Lead Pastor
Office: (903) 561-8025

Brandon is an expository preacher with a clear passion for accurately explaining the Word of God in relevant ways. He has a bachelor's degree from Ouachita Baptist University (Biblical Studies), 2 master's degrees from Wheaton College (Biblical Greek and Hebrew Exegesis; Historical and Systematic Theology), and a PhD from Trinity International University (Trinity Evangelical Divinity School). Before coming to Southern Oaks in July of 2014, he served for over a decade as lead pastor at two other churches. He and Allison (his wife) have a son named Asher and two daughters from Uganda, Africa, named Dorea and Sophia, who they are raising to know the Lord and, secondarily, to root for the Dallas Cowboys and the Chicago Cubs.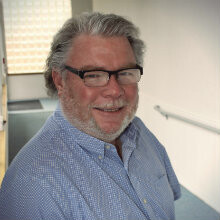 Tony Garrett
Associate Pastor (Music and Senior Adults)
Office: (903) 561-8025

Tony hails from Artesia, New Mexico, and joined the staff at Southern Oaks in June of 1989. Currently he serves as the Associate Pastor, with special attention directed to our Senior Adults and leading the Choir and Orchestra during the early service on Sunday. He has earned a bachelor's degree from Hardin-Simmons University and a master's degree from Southwestern Baptist Theological Seminary. He and his lovely wife, Teresa, have been married since 1982 and have a daughter named Taylor, who also lives in Tyler with her husband Hunter. Tony has a passion for a variety of musical styles and instruments. He especially enjoys musical mission trips with family and friends.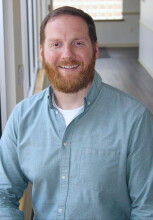 Evan Webster
Pastor of Administration and Discipleship
Evan grew up in Alabama where God called him to serve the local church. He has a B.S. in Psychology from the University of Alabama in Birmingham, a M.Div. with concentrations in pastoral leadership and biblical languages from Southwestern Baptist Theological Seminary, and is currently pursuing his MBA at Cedarville University. He began serving at Southern Oaks in July 2021 after serving for seven years as an associate pastor of integration and missions in Ontario, Canada. He is married to his best friend Miranda with whom he loves to travel, camp/backpack, and drink good coffee. When he's not at the church, you can also usually find him with their dog Samson tinkering around in the garage or reading.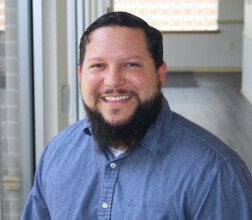 James Neumeyer
Student Pastor
Pastor James grew up in a small town in Oklahoma. He is a graduate of Oklahoma Baptist University and has been serving in the ministry for over ten years. He has a passion for students and a desire to teach the Word of God. He married his wife, Sarah, in 2009, and they have two children named Everett and Evynn.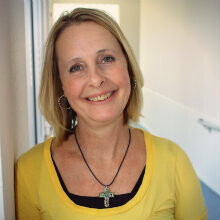 Rebecca Sorge
Children's Director
Office: (903) 561-8025

Rebecca has lived in Tyler most of her life and married the love of her life, David Sorge, a month after graduating from Robert E. Lee High School in 1984. Together they have two adult children and three grandchildren. She is known for her passionate study of God's Word and heart for evangelism. She felt called to missions while working in a day care center in North Tyler. During that time, she joined her church in adopting an elementary school for a Good News Club program designed to introduce children to Christ. Eventually she began working full time at Child Evangelism Fellowship in 2004 and graduated Children's Ministry Institute in 2005. God has used her in our community to reach children with the Gospel through her years serving as director at CEF and in the fall of 2017 the Lord brought her to serve with us at Southern Oaks. God is continuing to use her sweet spirit, valuable experience, and loving expertise to bless and disciple children and families in our community.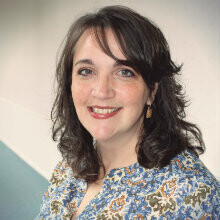 Renee French
Mother's Day Out Director
Office: (903) 561-8025

Renée has served as the Mother's Day Out Director since 2012. After earning her degree from East Texas Baptist University, she worked in the mental health and foster care fields before joining the staff at Southern Oaks. Her passion for Christ and her love for people shine through her dedication to the MDO program. With four sons in tow, Renée knows firsthand what a gift children are from the Lord and how they should be trained up to follow Him. She also understands that such instruction could not take place without caring teachers who love and nurture the children that come through the door each morning. Renée wants every child to see that they are special and that God has a place for them in His kingdom.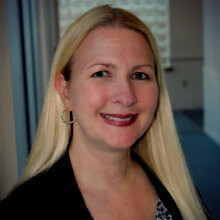 Charlotte Allen
Nursery Director
Office: (903) 561-8025

Charlotte is an experienced teacher at one of Tyler ISD's elementary schools. She and her husband, Drew, have four children of their own. For many years she has felt called by God to work with kids, so she was thrilled when Southern Oaks gave her the opportunity to teach about God's love in our expanding nursery ministry. She feels strongly that at any age you can begin to lay a foundation of truth, based on the Word of God. In the nursery ministries this is done through offering music, Bible lessons, and crafts, even for our littlest ones! Charlotte would love to welcome you, pray for you, and serve you in any way that she can through the nursery ministries of SOBC.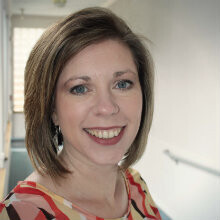 Shannon Cook
Lead Pastor Secretary and Financial Secretary
Office: (903) 561-8025

Shannon joined the staff in August 2016. She and her husband, Brian, have been members of Southern Oaks since 2006. They have three college aged sons: Wyatt, Samuel and Philip. Shannon is very active in the music, missions, and children's ministries at Southern Oaks. She also leads the children's choir and teaches Kindergarten Sunday School.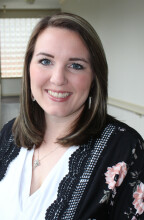 Cortney Ralson
Church Secretary
Office: 903-561-8025

Cortney joined the church staff in April of 2022. She and her husband, Justin, have been members of SOBC since 2018. They have been married for eight years and keep busy raising their three young children: Jorgia Kate, Brody , and Emilyn. Before becoming church secretary, Cortney taught preschool at our Mother's Day Out program and has previously been an elementary teacher. She is currently serving as a Sunday school teacher for 1st-3rd grade students as well as a facilitator of our Grief Share Ministry. Cortney has a heart for serving people and sharing the joy and grace of Christ to all who are around her.