Join us for Vacation Bible School 2023!
Thank you for your interest in Twists & Turns VBS. Unfortunately, our classes are at capacity and
registration is closed.
First - Sixth graders should check back soon to register for Twists & Turns The Musical-
Music Camp to be held July 24-28!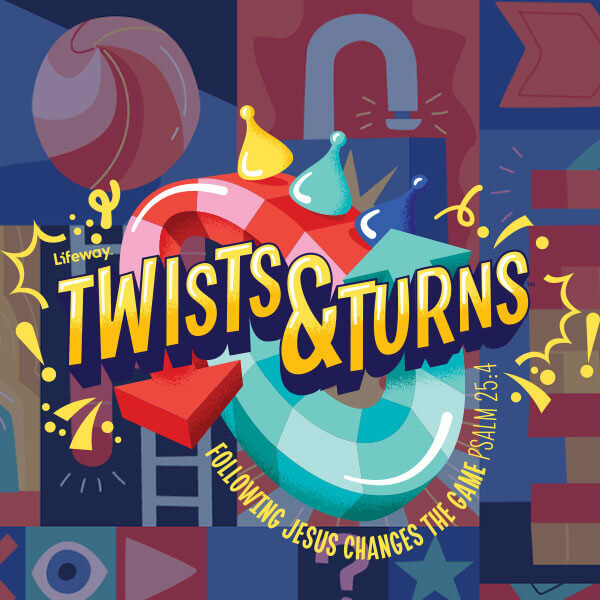 June 19-22, 2023
9:00 a.m. - 12:30 p.m. Each Day
Family Night: Thursday, June 22 at 6:00 p.m.
Registration Closed
(CHILDREN MUST TURN 5 ON OR BEFORE SEPTEMBER 5 TO ATTEND.)
Twists & Turns
Following Jesus Changes the Game!
Spin the spinner, beat the clock, skip ahead, level up, and play to win! You'll need to bring your A-game for this VBS. Twists & Turns is a fantastical celebration of games of all kinds. From classic tabletop games to video games and more, kids will play their way through VBS while learning that Jesus guides them through all the twists and turns of their lives. They'll find that even when they mess up it's never "game over."